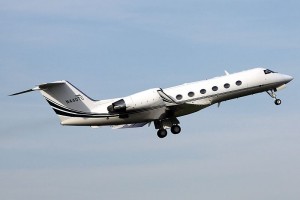 A lot of ultra-rich people are quietly preparing to "bug out" when the time comes. They are buying survival properties, they are buying farms in far away countries and they are buying deep underground bunkers. In fact, a prominent insider at the World Economic Forum in Davos, Switzerland says that "very powerful people are telling us they're scared" and he shocked his audience when he revealed that he knows "hedge fund managers all over the world who are buying airstrips and farms in places like New Zealand". So what do they know? Why are so many of the super wealthy suddenly preparing bug out locations? When the elite of the world start preparing for doomsday, that is a very troubling sign. And right now the elite appear to be quietly preparing for disaster like never before.
Delusional America
Paul Craig Roberts
Robert Parry is one of my favorite columnists. He is truthful, has a sense of justice, and delivers a firm punch. He used to be a "mainstream journalist," like me, but we were too truthful for them. They kicked us out.
I can't say Parry has always been one of my favorite journalists. During the 1980s he spent a lot of time on Reagan's case. Having been on corporate boards, I know that CEOs seldom know everything that is going on in the company. There are just too many people and too many programs representing too many agendas. For presidents of countries with governments as large as the US government, there is far more going on than a president has time to learn about even if he could get accurate information.
In my day Assistant Secretaries and chiefs of staff were the most important people, because they controlled the flow of information. Presidents have to focus on fund raising for their reelection and for their party. More time and energy is used up with formalities and meetings with dignitaries and media events. At the most there are two or three issues on which a president can attempt leadership. If an organized clique such as the neoconservatives get into varied positions of authority, they can actually "create the reality" and take the government away from the president.
http://www.paulcraigroberts.org/2015/01/31/delusional-america-paul-craig-roberts/
ECB Threatens Athens With Bank Funding Cutoff If No Deal In One Month: February 28 Is Now D-Day For Greece
As Deutsche Bank's George Saravelos politely puts it, "Developments since the Greek election on Sunday have moved very fast." And indeed, so far the new Tsipras cabinet, and here we focus on the words and deeds of the new finance minister Yanis Varoufakis, has shown that the market's greatest hope - that the status quo in Greece will continue - has been crushed into a pulp (and so have Greek stock and bond prices) especially following yesterday's most
recent comments by the finmin
in which he said that Greece "
does not want the $7 billion
" from the Troika agreement and that it wants to "rethink the whole program", culminating with an epic exchange with Eurogroup chief Jeroen Dijsselbloem in which Greece made it clear that the "constructive talks" are over.
And suddenly the Eurozone is stunned, because what had until now been its greatest carrot when it comes to dealing with Greece, has become completely useless when the impoverished, insolvent nation itself says it no longer needs a bailout, seemingly blissfully unaware of the consequences.
So earlier today the ECB's Erikki Liikanen, tired of pleasantries and dealing with what to Europe is a completely incomprehensible and illogical stance, one which is essentially a massive defection by Greece in the European "prisoner's dilemma", and which while leading to a Greek financial collapse and Grexit - both prerequisites to a subsequent Greek economic recovery unburdened by the shackles of the Euro - would also unleash a European depression, came out and directly threatened Greece that it now has 1 month until the end of February to reach a deal with the Troika, or else the ECB would cut off lending to Greek banks, in the process destroying the otherwise insolvent Greek banking sector.
And since only the ECB backstop has prevented a banking sector panic, the ECB is essentially betting the house, and the sanctity of the Eurozone (because after a Grexit all bets are off which peripheral leaves next) that the threat, and soon reality, of a bank run (at last check Greece had about €145 billion in deposits still left in its bank after JPM's latest estimate of €15 billion in outflows in January) will finally force Varoufakis and Tsipras to sit at the negotiating table with the understanding that not they but the Troika has all the leverage.